Tomohiro Hashizume — President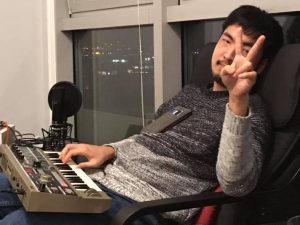 Born in Japan, raised in America, matured in Japan, aged in Australia and, here I am, in the UK! For me, the only consistent things in this world are the laws of physics (at least to our knowledge), so I decided to pursue a career in science. I did my undergraduate and Honors at the University of Queensland in Australia, where I worked on some small projects on cosmological simulations and atomic interferometers. My master's thesis is on Matrix Product State techniques for 2D lattices with Ian McCulloch. I also participated in the 8th international physics tournament (contact me if you are interested). For my PhD project, I study the effects of introducing long-range interactions to a quantum system. I enjoy various things from music to comedy, except for anything involves some strenuous exercise!
Magdalena Lesniewska — Vice President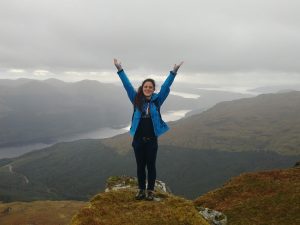 I am in my first year of a PhD at the University of Strathclyde, where I also did a BSc in Mathematics and Physics. I never managed to choose between wanting to do mathematics and also wanting to do physics, and thankfully I didn't have to, as my supervisors are from both of those areas. My research is broadly focused on liquid crystals and fluid dynamics, using computational methods for modelling and analysis. In my spare time, I enjoy baking and drinking tea, but also outdoor activities such as slacklining and cycling.
Dave Woodward — Secretary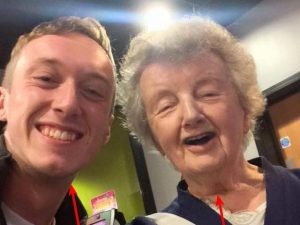 Hi! My name is Dave Woodward, I'm a third year PhD student at the University of Strathclyde. I came from the University of York after doing a taught MSc course on Fusion Energy, and at Strathclyde, I still study fusion because it's awesome. My work involves simulating microwave scattering from turbulence in spherical tokamaks for the purpose of developing a particular diagnostic technique. Outside of physics my hobbies currently include fitness and travel although I also thoroughly enjoy wasting time. I'm SCOPE's secretary and am optimistic about our events for the year.
Adrián Costa-Boquete — Treasurer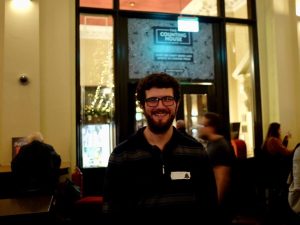 Hiya! My name is Adrián and I come from the rainy part of Spain (yes, it exists), where I did both my Bachelor and my Masters. I'm in my first year as a PhD student in Strathclyde, working in an experiment to study self-organization in cold atoms. In the spare moments when I'm not in the lab, I spend my time cooking, playing video games or board games, travelling, reading, and wondering if I left the lasers turned on. My top 3 of funniest animals are: 3 – Chimps, 2 – Goats, 1 – The person reading this.
Liam Walker — Chapter Officer for Outreach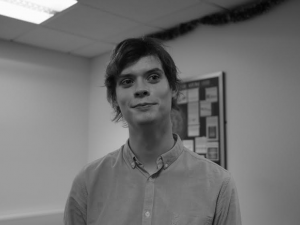 I am a third year PhD student in the CNQO group at the University of Strathclyde. My research is focused on the measurement of quantum systems and using feedback techniques to manipulate them. I am always happy to sit, drink tea and chat about physics (well at least sometimes physics), which luckily is what some nice people decided to pay me to do.
George Chappell — Chapter Officer for Social Events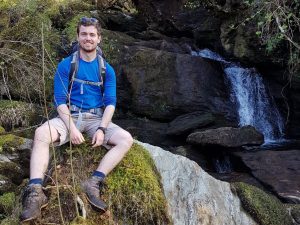 Hi, I'm George, and this year I'll be organizing a series of socials to encourage SCOPE members to mix, try new things and have fun! I realized that I wanted to do a PhD during my undergraduate studies at the University of Bath, which was where I really developed my fascination with experimental physics. My MPhys project was on the development of a transfer printing machine for building heterostructures from 2D materials, specifically rhenium disulphide. During my time at Bath I was offered a place on the ESRF/ILL international x-ray and neutron summer school in Grenoble and getting to see the massive experimental projects there really motivated me to pursue a career in research. I'm currently working under the supervision of Dr Jennifer Hastie in the Advanced Lasers Research Group at the Institute of Photonics. My research focuses on the development of visible semiconductor disk lasers. When I'm not trying to align a laser or wondering why a microfabrication technique hasn't worked I pursue my love of the great outdoors, with climbing, mountain biking and hiking being my favourite pursuits. Needless to say, this year, SCOPE socials will be very active!
Emma LeFrançois — Chapter Officer for Company Visits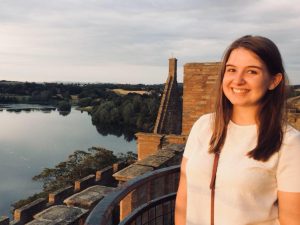 Hello! My name is Emma and I'm a second year PhD student at the University of Strathclyde. After studying photonics in an engineering school in France, I decided to leave the lovely weather of Brittany for Glasgow (not a huge difference anyway). I'm part of the Institute of Photonics group. My research focuses on developing spatiotemporal illumination sources and studying its operations at ultra-low light levels in the single photon range. Beside my studies, I like to practise Lindy Hop (swing dance) and go to the gym. I also enjoy watching a lot of movies on the weekend!
Hao Yang — Chapter Officer for Media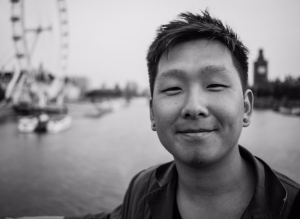 Hello, I'm Hao, but also known as Jack if you find that too difficult to pronounce. I was born in Dalian, China but I spent most of my life growing up in sunny Scotland. Currently, I am a 2nd year PhD student here at Strathclyde, which is also where I did my MPhys degree. My research investigates imaging & sensing using quantum light, and whether if its really worth it … but for now, classical illumination is good enough for me, as I'm an avid photographer. Other than that, I like cooking and listening to a good podcast.