Araceli Venegas Gómez
SCOPE President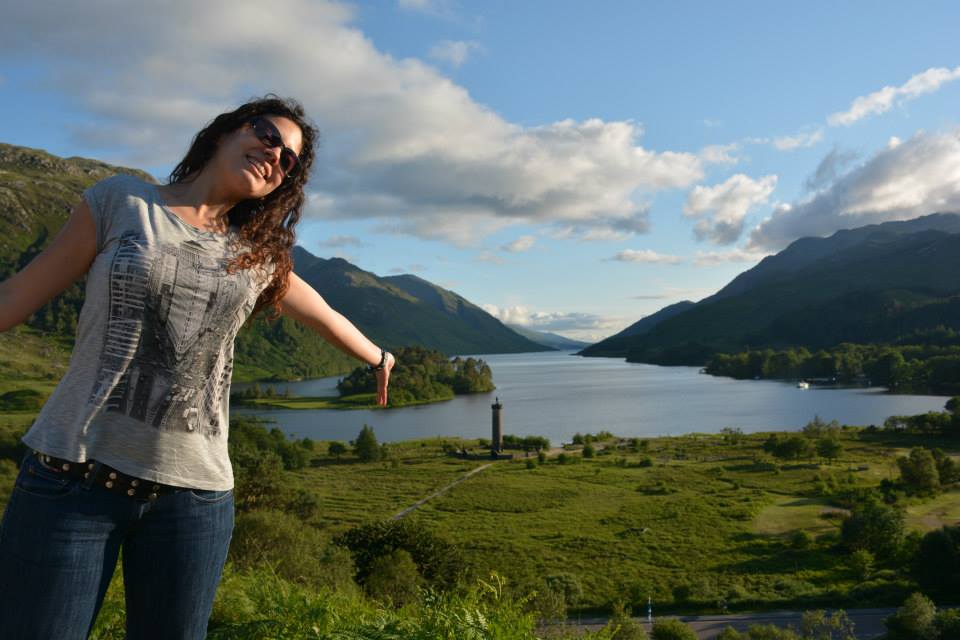 Araceli grew up in Extremadura region, Spain. Then she moved to Madrid where she graduated in Aeronautical Engineering from the Polytechnical University. After studying and working abroad, she spent 6 years in Germany working for Airbus, while completing a Postgraduate Master in Medical Physics during her free time. She decided to follow her passion for science and come back to Physics. Besides taking care of her science website, she enjoys travelling and going to Heavy Metal concerts. She is in charge of the Outreach activities within SCOPE since it is the perfect chance to bring science closer to the general public.
Jorge Yago
Vice-President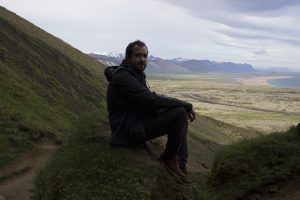 Jorge is a PhD student at the University of Strathclyde. He left the sunny Spain after his degree in Physics to pursue a career in computational methods applied to ultracold atoms here in Glasgow. His main field of study is dissipative engineering of atoms in optical lattices. He loves travelling and socialising, combining his research with outreach and engagement activities. Moreover, he genuinely enjoys micro-brewing beer at home. He is SCOPE vice-president since October 2015. He is currently  organising the Journal Club and he is also involved in some outreach activities such as Pint Of Science.
Dave Woodward
Secretary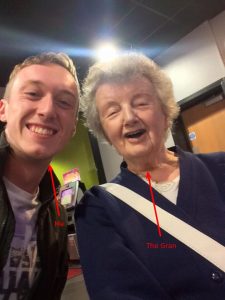 Hi! My name is Dave Woodward, I'm a second year Phd student at the University of Strathclyde. I came from the University of York after doing a taught MSc course on Fusion Energy, and at Strathclyde I still study fusion because it's awesome. My work involves simulating microwave scattering from turbulence in spherical tokamaks for the purpose of developing a particular diagnostic technique. Outside of physics my hobbies currently include fitness and travel although I also thoroughly enjoy wasting time. I'm SCOPE's secretary and am optimistic about our events for the year.
Anton Buyskikh
Treasurer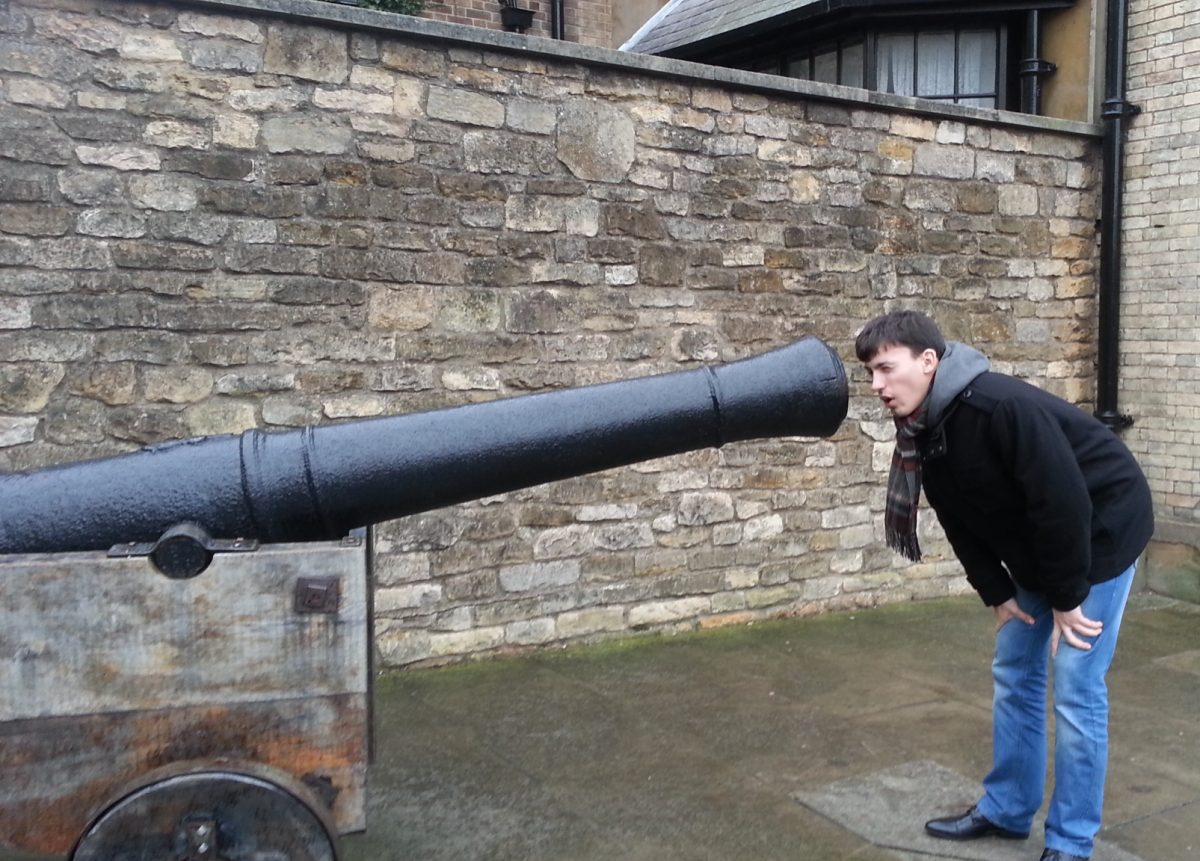 Anton was born and raised by his parents. Then he studied at a university and successfully graduated. Currently, Anton is doing his PhD in something useful and plan to finish up within next 1-10 years. Some people say that he talks weird and Anton agrees.
Liam Walker
Chapter Officer for Outreach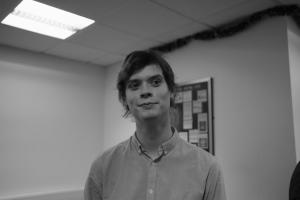 I am a second year PhD student in the CNQO group at the University of Strathclyde. My research is focused on the measurement of quantum systems and using feedback techniques to manipulate them. I am always happy to sit, drink tea and chat about physics (well at least sometimes physics), which luckily is what some nice people decided to pay me to do.
Gioan Tatsi
Chapter Officer for Social Events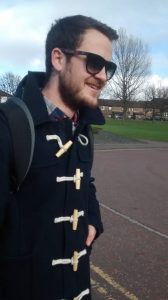 Some hypothesize that I have been in Glasgow since the Dawn of Time, but the general consensus is that I have ONLY been here since the dinosaurs went extinct. My expertise of Glasgow will benefit the newcomers as I will be the social officer for this year and I know all the cool places, also I am responsible for your pizza, barbeque and beer so I DEFINITELY know all the cool places :p Academically, coherent states and beam splitters are my cup of tea. Looking forward to meet ya all.
Jose Correia Carreira
Chapter Officer for Company Visits
José is a second year PhD student at the University of Strathclyde. His PhD is focused on heterogeneous integration of GaN-based LEDs onto functional substrates. As such, he spends a considerable amount of time in a windowless yellow-lighted room contemplating life and how did he end up there. His other areas of interest include optical spectroscopy, solar cells, amongst others. José is very enthusiastic about Glasgow's vibrant music culture and fine beer. He joined SCOPE in 2017, where he is in charge of Company Visits.
Jacopo Surace
Chapter Officer for Website & Facebook Page Management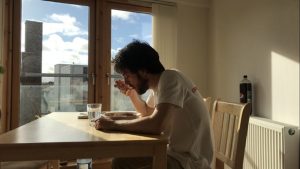 I am a second year PhD student in the CNQO group at the University of Strathclyde.  I am studying the role of entanglement in many body physics. I like my research and I like living in Glasgow. I am happy.
---
President: Araceli Vengas Gómez
Vice-President: Jorge Yago
Secretary: David Woodward
Treasurer: Anton Buyskikh
Chapter Officer for Outreach: Liam Walker
Chapter Officer for Social Events: Gioan Tatsi
Chapter Officer for Company Visits: Jose Correia Carreira
Chapter Officer for Website & Facebook Page Management: Jacopo Surace
---
Previous Committee
President: Maria Weikum
Vice-President: Jorge Yago
Secretary: Antoine Boudet
Treasurer: Karolina Kokurewicz
Chapter Officer for Outreach: Araceli Venegas Gómez
Chapter Officer for Social Events: Anton Buyskikh
Chapter Officer for Company Visits: Antoine Boudet
Chapter Officer for Professional Skills Development: Lewis Reid
Chapter Officer for Website & Facebook Page Management: Shouvik K. Bhattacharya